ISPARK, a subsidiary of IMM, renewed the mobile application of ISBIKE. With the technology in the pocket, it is now easier to rent a bicycle in Istanbul.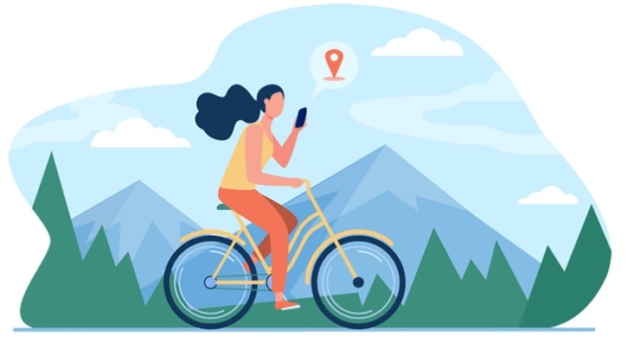 Bicycle roads built by Istanbul Metropolitan Municipality (IMM) throughout the city developed the ISBIKE brand and the use of smart bicycles. With the project, which offers citizens the opportunity to do sports, an alternative transportation network has been created throughout the city.
Citizens will be able to rent a "smart bike" with the application that can be downloaded from mobile stores with its renewed face and easy use.
Easy Navigation
Users will be able to see the nearest smart bike stations with the navigation feature in the ISBIKE mobile application. In a short time, they will be able to track how many kilometers they travel, their usage rates, especially their health activities, with the smart bikes they rent.
Stating that they will continue to popularize the smart bike project on bicycle paths, city parks, and in suitable places in terms of land, İSPARK General Manager Murat Çakır said, "We renewed our mobile application so that our citizens can use bicycles more comfortably for both transportation and health purposes. They will be able to reach smart bikes more easily. We will increase the number of bicycles in a short time" he said.
Download the mobile application, tour in Istanbul
The mobile application of ISBIKE, renewed with different usage options, can be downloaded free of charge from mobile stores. Citizens who can rent their bicycles with the ISBIKE mobile application from 144 stations in Anatolian and European sides of ISPARK; can reach Yeşilköy from Florya, from Karaköy to Sarıyer, from Bostancı to Kartal by bicycle. In addition, they can cycle to a healthy life by renting smart bicycles on the Zeytinburnu district route, Esenler, and Ümraniye public garden.