Silivri Seymen Energy Generation Center and Kemerburgaz Waste Incineration and Energy Production Plant have been launched.
While 18 thousand tons of domestic solid waste is produced in Istanbul per day, only 17% of these are recycled, and 83% is stored. Istanbul is far below the average of European countries and OECD, with a solid waste recovery rate of 17%. Waste incineration is a fast and beneficial way of increasing recycling; therefore, developed countries prefer this method.
The first stage of the Kemerburgaz Waste Incineration Plant has been launched in late 2020, and all stages will be completed by 2021's second quarter. IMM plans to open one more waste incineration plant within the scope of climate change and zero-waste strategy until 2024. Istanbul will gain a 15% incineration rate with the first incineration plant; this rate will reach 30% with the launch of the second plant. Thus the city will achieve the OECD average. The first incineration plant has been launched with 3000 tones/day capacity. The second plant will elevate the capacity up to 6000. Then the total share will be 24%.
When it starts to serve fully, the facility will generate energy for 1 million 400 thousand citizens' daily electricity needs. The latest technology being used in the plant will prevent any damages to the environment. IMM Waste Incineration and Energy Production Plant in Kemerburgaz will have a solid waste processing capacity of 3 thousand tons per day when completed. This plant will be the largest existing plant in Europe, thanks to this capacity. "Silivri Seymen Energy Generation Center" has been also launched at the end of 2020, when all stages are activated,  Seymen Center contains the world's largest power plant that produces energy from landfill gas at a single point.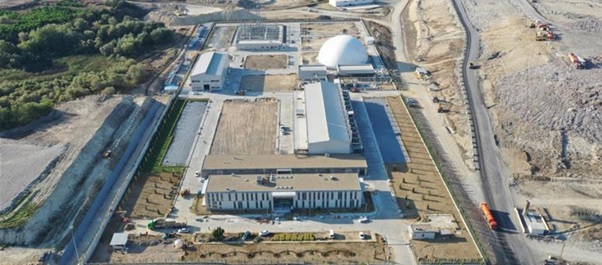 With the license obtained from the Energy Market Regulatory Authority until January 12, 2047; IMM, will produce and sell energy from landfill gas for 26 years and ten months and will generate electricity that meets the annual needs of 465 thousand households when the facility starts to operate at full capacity. Silivri Seymen Energy Generation Center will operate at total capacity in 2021. IMM expects total revenue of 1 billion 137 million dollars until 2047.