Currently, ½ of the world population lives in urban settings, and according to the United Nations, this rate will increase to 2/3 by 2050.
As a megacity open to change with a resilient economy, Istanbul is shifting up and opening its doors to the investors noticing the opportunities offered by the city.
One has to visit this ancient city that hosts the Bosphorus Bridge linking the Sea of Marmara and the Black Sea while connecting the continents of Asia and Europe.
Istanbul is a city with a history of 8 thousand 500 years, which has served three significant empires as a capital city. In addition to being a city of culture that embraces mosques, synagogues, and churches, Istanbul is a global center of science and arts.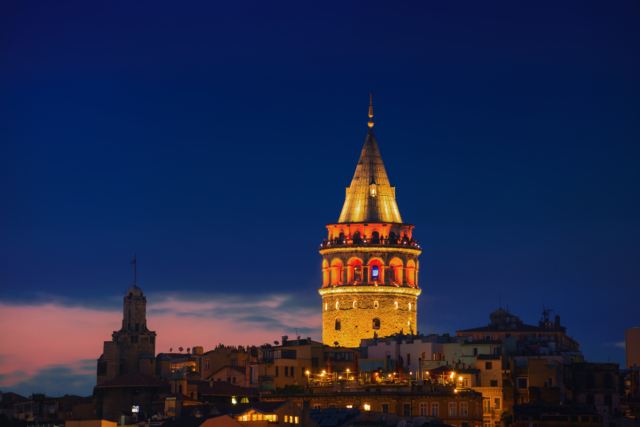 Istanbul is one of the first cities in the world with its tourism diversity. The city's different tourism types such as congress, culture, healthcare, camping and trailer camping shopping, education, cruise ships, sports, and nature and faith tourism addresses various tastes.
Thanks to its world-class facilities and unique nature, Istanbul is the regional center for air and sea sports as well as outdoor and land sports.
On account of its rich collection of arts, Istanbul offers inspiring beauties to its visitors.
With its schools and academies at international standards, Istanbul is considered as a center for education in the region.
Offering a wide variety of holiday alternatives, Istanbul is among the most visited tourist
The city's dynamic culture amazes all its visitors as it opens a door to a brand new world in every visit.
Having hosted three prominent empires, the city features a quite rich historical structure.
Istanbul embraces a vibrant and high standard of living that contains both Asian and European cultures.
Compared to many other global metropolises, Istanbul has statistically proved that it is a safe and secure city.
Istanbul is the regional attraction center in terms of entertainment.
Istanbul's gastro world embraces an exquisite cuisine and great restaurants.
History and Nature's Unique Synergy, Rich Cultural Heritage, High Living Standards
European Capital of Culture 2010
One of the safest global cities – (Numbeo – 2018)
Istanbul, the most livable city in the world, followed by London and New York (Financial Times)
2nd Global City in Night Life Attractions (Cities Journal – 2018)
3rd Most Visited City in Europe (MasterCard – 2018)
5th most popular city on Instagram after London, New York, Paris, and Dubai on Instagram   (2019)
16th Best Coastal City in the World (CN Traveler – 2017)
25th Global City in the world (T. Kearney – 2017)
Center for International Congresses, Fairs and Events
Istanbul is "World's Leading Congress Destination" that hosts many prominent events and meetings on various topics such as arts, politics, and environment.
Annually 200 Fairs, 80 International Congresses
9th European City in Congress Tourism (ICCA – 2018)
An annual average of 308 thousand participants in 2013-2017 (ICCA – 2018)
*International Congress and Convention Association (ICCA)
A Pioneer in Healthcare System
Advanced and Accessible Health Facilities
Regional Hub of Healthcare Tourism
Every year, hundreds of thousands of foreign patients out of nearly 15 million tourists travel to Istanbul to receive treatment.
From eye surgery to dental treatment, plastic surgery to hair transplant, Istanbul's medical infrastructure, including 238 hospitals with a bed capacity of 40.000, offers several advantages to benefit.
World-Renowned Accredited Hospitals
With accredited hospitals at world standards, world-renowned Turkish doctors and devoted medical personnel, Istanbul is the healthcare tourism center of the region.
City's Successful Implementations Against COVID-19
In addition to Turkey's overall success in the fight against COVID-19 pandemic, Europe's most crowded city Istanbul exhibited its difference on account of its high number of intensive care units, superior healthcare system, and devoted medical personnel. Istanbul Metropolitan Municipality (IMM) shared its know-how and experiences in the execution of effective and rapid implementations it executed in maintaining the hygiene in the city while increasing the peace and living standards of the city's residents through the OECD and EUROCITIES reports in international platforms.
Health Investments
The indicators of health are signaling investment opportunities in Istanbul in both national and global levels.
A Privileged Educational Environment
There are a total of 61 universities composed of 13 public universities and 48 foundation universities in Istanbul. Every year, Istanbul hosts many international students, mainly from Europe. Istanbul is largely selected for its dynamism, its structure that keeps up with the innovations and for its diverse riches. International students enrolled in exchange programs or wishing to study in higher education programs select this city. The number of students in higher education programs in the city is over 1 million.
Infrastructure Project Opportunities
Today, half of the world population is living in urban settlements, and according to the United Nations this figure is expected to reach two-thirds of world population by 2050. Metropolises such as Istanbul have been shifting up for getting ready for this massive change. In 2019, infrastructure projects that amounted to over $5.3 trillion were actualized in 50 metropolises.
In 2019, Istanbul was one of the leading cities in the first group of cities, also composed of Dubai, London, New York, Moscow, and Tokyo, and each member of this group contained infrastructure investments of over $30 billion. The infrastructure investments of these cities were pointed as the projects that would be changing the world's appearance. (GLOBAL ECONOMY AND SUSTAINABILITY /https://www.webuildvalue.com/
An Impressive Start-Up Ecosystem
Istanbul is well ahead in Turkey's average in all dimensions of creative capital. As Start-Up culture and entrepreneurship spreads across the globe, different ecosystems start to gain prominence and affect the economies considerably.
91% of Turkey's Start-Up economy remains in Istanbul.
Based on its economic and technological potential, Istanbul has been ranked the 4th in Southern European Regions of the Future. 2020/21 -fDi Magazine
Besides, in the list based on four criteria composed of performance, funding, market research, and access to capabilities, Istanbul left some of world's leading Start-Ups in Milan, Brussels, Hamburg and Moscow behind and ranked as the 16th city. (THE GLOBAL STARTUP ECOSYSTEM REPORT 2020)/https://startupgenome.com/)
A Young and Cost-Effective Population
In addition to being Turkey's most populated city, Istanbul is a metropolis that gathers qualified and cost-effective labor and critical investments.
57% of the population in the labor pool, level of employment %47
600 thousandForeign residents
Median Age 30: The Youngest among Europe's Top Cities
In respect to qualified human resources Europe's 8th city (FDI Magazine – 2018)
Excellence in Transportation and Mobility
According to Deloitte "City Mobility Index" that analyzes  52 cities, Istanbul is identified as a "global leader"  along metropolises such as Paris, Shanghai, Amsterdam, and London in terms of variety. Moreover, accessibility, environmental sustainability initiatives, regulatory environment, vision and strategy, investment, and transport safety are among the topics where Istanbul's mobility performance is high.
On Istanbul's overall performance, the index also suggests that the city is "on its way of becoming an FoM (Future of Mobility) Global Leader, has a proactive environment and faces few barriers."
A Comprehensive Logistical Network
Istanbul features two international seaports, one on the European side and one on the Asian coast; and the city features 3 International Airports.
Two International Seaports
By the end of 2019, Istanbul-Kocaeli region with primary logistic market features nearly 6,46 million m² logistics supply for business purposes within a total warehouse stock of 10,23 millon m².
Three International Airports
From the airports of Istanbul, flights to 318 cities in 124 countries in international lines and 56 cities in domestic routes are being conducted.
During the flights executed in 2019, a total of 104 million 123 thousand and 394 passengers traveled through the city, 38 million 363 thousand 554 passengers of which were on domestic flights and 65 million 759 thousand 840 passengers on the international flights.
An Attractive Office Real Estate Market
Istanbul is the most preferred city in international real estate investments.
147Shopping Malls
Istanbul's A-Class office stock has reached 6,3 milion m² as of the end of 2019.
The monthly average renting in the A-Class buildings is month $19 US per m².